Welcome to the RA Ski & Snowboarding Club Web Site - "More Than Just a Ski Club"
RA Ski is a non-profit ski club, run by volunteers, and operating since 1967. RA Ski organizes a variety of cross-country, downhill ski and snowshoe outings, as well as social and other events throughout the entire year, including hiking, biking, theatre, and golfing. The ski club is one of many activities associated with Ottawa's RA Centre. For more information about the RA Ski Club, please visit the FAQ page.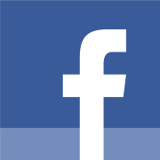 Visit us on Facebook and get our members' ski reports, news and comments.
Get on our Ski-Mail e-mail list.
---
NEXT EVENTS:
CYCLING: Sat. May 27 - RA to Pinecrest Creek pathway
Meet: RA west wing doors at 9:45 a.m. for departure at 10:00. 33 km round trip on an easy bike path with a few hills. Leader: John Bishop
---
RA SKI PHOTOS
All our photos are here. To see the photo larger, double-click on it, click on the down arrow on the lower-right, then click on "View all sizes."
Photos from our weeklong trips:
2017: Solden Austria | Aug. 2016: Portillo, Chile | 2016: Trois Vallees, France | Aug. 2015: Portillo, Chile | 2015: Morzine, France | 2014: St Anton, Austria
Aug. 2013: Portillo, Chile | 2013: Grindelwald, Switzerland | Aug. 2012: Portillo, Chile | 2012: Winter Park, Colorado

---
RA SKI PHOTOS OF THE WEEK

April 29 - Urban hike at Manotick May 17 - Cycling to see tulips at Dow's Lake May 17 tulips - On bridge over Rideau Canal
---
RA SKI CLUB SLIDE SHOW OF EVENTS 2015-2016


Click here. This is a big file as we had a lot of events, so it will take a few minutes to download. It's PDf format, so just scroll down.
---
CROSS-COUNTRY NEWS



Useful Links:


- Gatineau Park XC ski conditions
- Gatineau Park XC trail map
- XCOttawa - Gatineau Park ski reports from XC skiers

Videos: How to XC Ski
We've put links to 9 teaching videos on our XC page. These excellent videos were made by Keith Nicol, a level 4 XC ski instructor.

XC Trip Leader Responsibilities & XC Sign-in Sheet
For the XC sign-in sheet, click here. For the XC trip leader responsibilities click here.
---
DOWNHILL NEWS
Downhill Sign-in Sheet
For the DH sign-in sheet, click here.
My Helmet Saved Me!

The RA Ski Club strongly recommends that downhill skiers wear a helmet. Read the story here.
Downhill Safety Tips

Always wear a helmet. (See above.) A helmet protects your brain. (You don't have a spare.) Plus a helmet keeps your head and your ears warm.
Before heading downhill, look uphill to make sure no one is coming.
When skiing downhill, don't ski right to the edge of the trail. Leave enough space for a skier to pass you between you and the edge.
---
SOCIAL NEWS - Hiking, Biking, ...
Biking Safety Rules
For our guidelines on biking safely, click here.
---
2016-17 WINTER PROGRAM GUIDE
The November 2016 Winter Program Guide, containing our whole Winter 2016-17 program, is now available for download.
Click here.

This file may take a couple of minutes to download - so please be patient.
In order to view this PDF version, you must have Adobe Acrobat Reader installed on your computer.